MIEF and Haritma Environment society, Hans Raj College,  Delhi University observed National Science Day 2014 on 28th Feb at Hans Raj college Premises.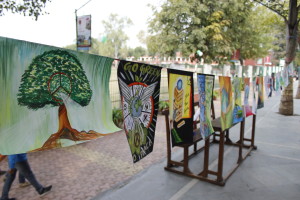 More than 300 students took part in various inter-college competitions organized to mark this day. The debate was judged by the finance officer of Delhi University : Mr. Z.V.S. Prasad (Chief Guest) and Prof. Subhadra Channa from Deptt. of Anthropology,  Delhi University and Dr. B C Sabata(Sr Environment officer from Dept of Environment Govt of Delhi).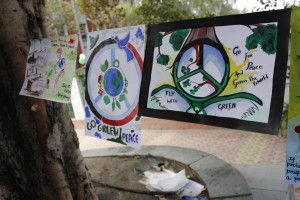 Inauguration:11:30 am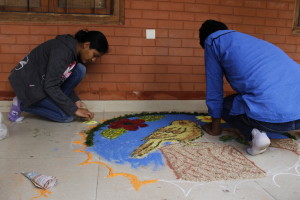 Debate : 12:00 noon – 1:00 pm "Science is for the scientists, let's not confuse'
Green quiz : 1:30 pm – 2:30 pm
Scavenger hunt : 2:30 pm – 3:30 pm
Photography event (nature love) : 12:00  onwards
Face painting : 1:30 pm – 2:00 pm
Rangoli  making+ explanation :(sparrow conservation) : 10:30 am – 11:30 am
Poster making (peace and greenery)
AD MAD (Eco-friendly consumer products): 2:30 onwards
Slogan writing
Bouncer question – all along the fest 15 questions were asked randomly
JAM (just a minute) – small crowd attracting events were conducted.
We just listed out all events, to tell you we tried our best to emphasize on the interactive-ness and engagement of our young audience!  And we are extremely pleased with their inputs and also their interest in themes such as the science in everyday life. We hope to have more such programmes in the future and celebrate with young people!