A two-day workshop on Sharada script was organized on 18-19 February by Millennium India Education Foundation in association with Special Centre for Sanskrit Studies , JNU. It was held in Jawaharlal Nehru University, New Delhi. This was the second in a series of workshops being organized for the revival of Sharada script.
The workshop was conducted by renowned Kashmiri linguistic and Sharda Scholar Prof. T. N. Ganjoo, and attended by 45 Sanskrit scholars. Concurrently, another workshop for new students willing to learn Sharda script was also held at the same venue. 35 scholars took part in this workshop which was conducted by Dr. S. S. Toshkhani, Kashmiri linguistic scholar.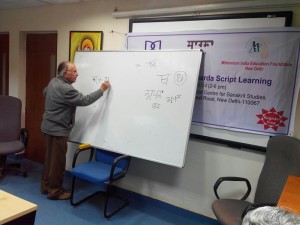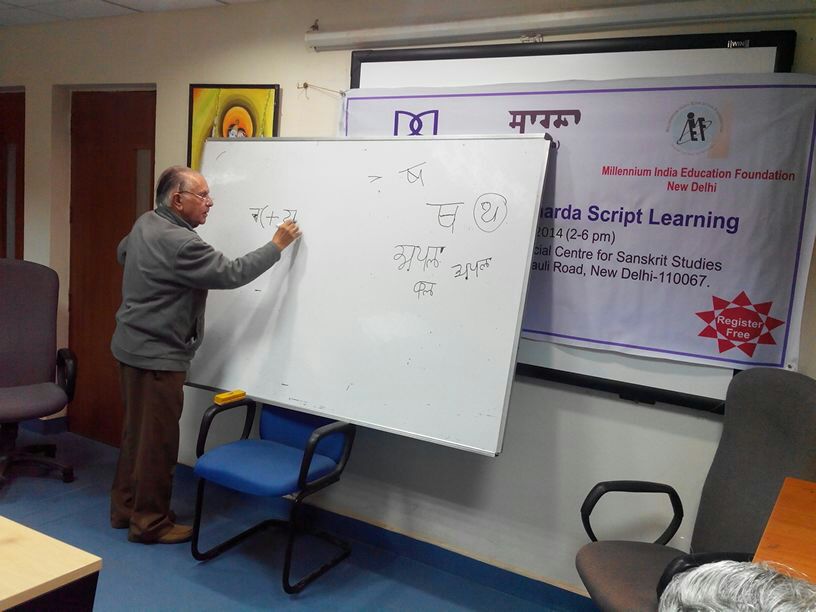 Both workshops were inaugurated by Chairperson, Special Centre for Sanskrit Studies, Jawaharlal Nehru University, Prof. Shashi Prabha Kumar. Speaking on the occasion, Prof. Shashi Prabha told that their department would be introducing certificate course in Sharda studies from next session as part of AOC with Millennium India Education Foundation(MIEF). Prominent amongst the Kashmiri social activists who attended this 2 day workshop included Sh. H. L. Wangnoo (President, Kashur Samaj) and  Ramesh Manvati (Panun Kashmir).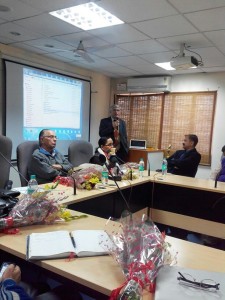 Prof. T. N. Ganjoo said that Sharda is one of the oldest scripts that is still being followed by a particular community in Kashmir but is on the verge of extinction and needs immediate revival. Dr. Uday Kakroo (Director, MIEF)  said that more than 3 lac manuscripts written in Sharda are lying distributed worldwide, most of which are untranslated. The capacity building program will be a big opportunity for the scholars to translate and bring to the world, the hidden treasure of cultural heritage of Shardapeeth (present day Kashmir). Ramesh Manvati offered all help to take this program to Kashmiri community so that capacity building workshops are also conducted in areas which are densely populated by Kashmiri community, like Jammu,Udhampur etc.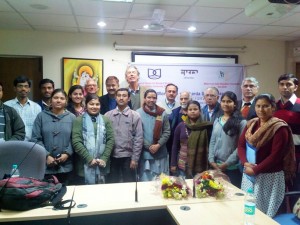 MIEF has entered into a long Agreement of Cooperation (AOC) with  Special Centre for Sanskrit Studies, JNU to undertake activities that would help revival of  Sharda script which has become almost extinct through such capacity building workshops. Under this AOC,capacity building  workshops will be held on regular basis in Delhi,Jammu and Udhampur so that good number of resource persons are developed  who would in turn be needed to study manuscripts written in Sharda Script to translate them so that all manuscripts available in different libraries and/or with individuals are e-digitized in due course of time. Besides that, certificate based learning centres would be opened initially in Delhi, Jammu and Udhampur and courses would be open to all people of any age group who are willing to learn this script and help preserve cultural traditions of Kashmiris and take it to outside world.
Any comments/suggestions in this regard are welcome.